We Are Non-Profit Organization
MARINA SUNDAY SAILING CLUB IS A NON-PROFIT ORGANIZATION THAT BRINGS TOGETHER PEOPLE OF ALL AGES WHO SHARE A LOVE OF SAILING.

The club meets at 10:00 a.m. on the 2nd and 4th Sundays of each month on the patio at Burton Chace Park in Marina del Rey under the Marina Sunday Sailors banner. Join us to socialize, enjoy a light brunch, and stay for the meeting to learn what we're all about.
We offer a one-day "Guest Membership" for only $10. Guests may attend up to two-day sails before deciding whether to join. Guests usually have the opportunity to come along on day sails, but please remember that members have priority when boats are full. You must be an annual member to participate in weekend cruises or other events.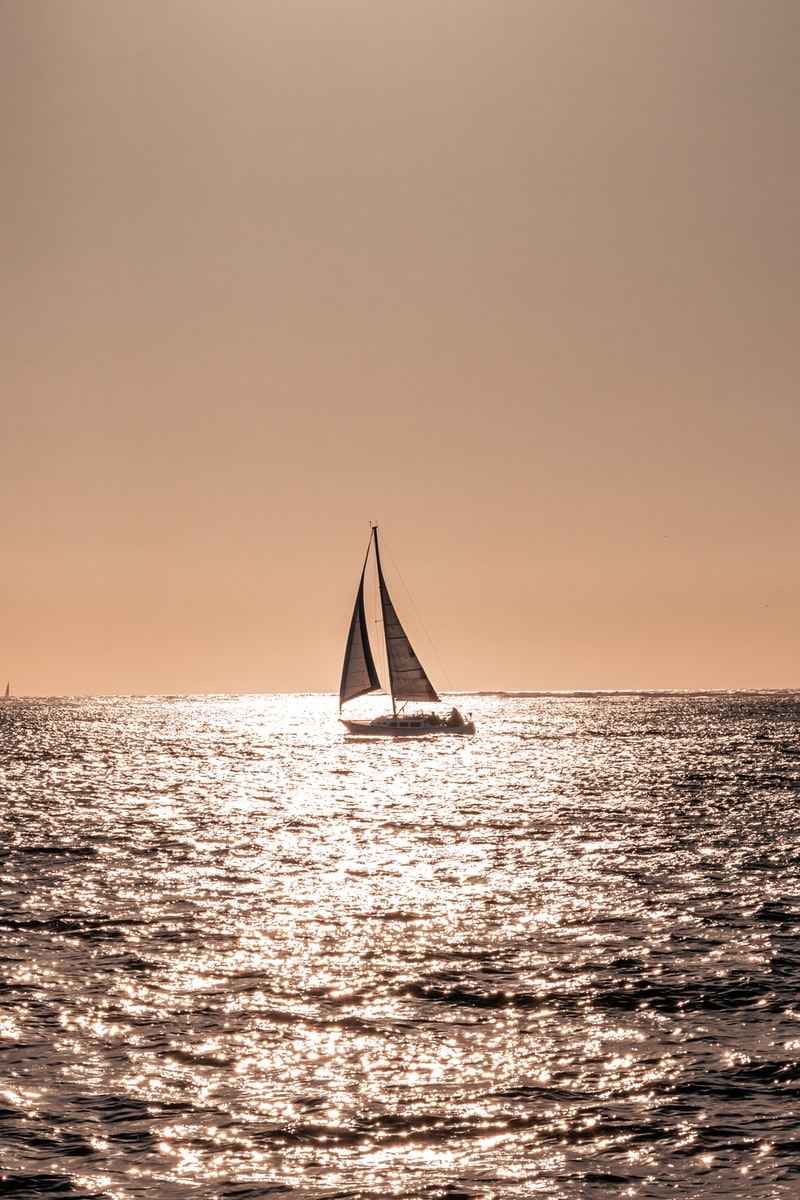 Our History
THE CLUB WAS STARTED IN 1976 BY THREE SAILORS KNOWN AS "THE CREW"
Connie Scroggs, Dawn O'Day, and Ron Segel had all crewed extensively on day sails and trips to Catalina. Connie had a 22-foot sloop, and Ron had recently sold his. All three were always in demand as crew because they made sailing their number one priority. They listened to hundreds of often repeated stories from skippers who complained that they invited guests who never showed up or were not very seaworthy if they did. On the other hand, there were many people who really wanted to go sailing but didn't know any boat owners.

Thus the idea behind the club is to suit the desires of both the skippers and the crew. It brings them together to participate in outstanding day sailing with knowledgeable, enthusiastic, and involved people. Crew members are not expected to be Joshua Slocums but must progress to the point where they can assist the skipper. Safety has always been of primary concern, as has been the member's desire to enhance their sailing skills.


The first meeting was held at Don the Beachcomber's in Marina del Rey, and 150 people attended. The interest has never wanted in the ensuing years. However, with no specific meeting place and with no present Sunday sails, it was necessary to call all the members and let them know when and where to meet. The three founders did all the telephoning. Did you ever try to call over 150 singles in California before the days of answering machines? It was a great problem, as was finding a place to gather before sailing in order to make boat assignments.

Difficult as it was, we managed to survive until Burton Chace Park was built, and the club was allowed to meet there on a twice-monthly basis. By 1981, the organization had matured to the point where it was not feasible to be run by just a few people, and it was decided to elect officers and collect a small amount of dues. At this time, the name was changed from the original title of "The Crew" to the "Marina Single Sailing Club." In 1984 the club was incorporated in California and a few bylaws were written.
In 2008 in keeping with changing demographics and to attract a larger base, the term "Singles" was dropped from the club name and replaced with "Sunday", reflecting our ongoing practice of meeting and sailing on Sundays. The concept of an easygoing but serious sailing club persists today. Members are active in a variety of offices and activities, including four parties and four trips to Catalina each year. In addition, there is a once-a-month cleaning of a member's boat and also a monthly safety class. This, in addition to two Sunday sails each month, gives a well-rounded sports activity that is one of the most desirable aspects of life in Southern California.